So, your ASO is completed and you are ranking for lots of core terms plus most importantly, your brand.
Then BAM, out of nowhere, you're now second. How can this be? Your ASO strategy is near perfect, and surely nobody can rank better for your brand than your very own app?
But wait, it's an advert. Somebody is buying my brand! This is not fair surely? If people search a brand, they want that specific brand. Well, it's not that easy. It's an open market, you can and will be attacked. Remember, the bigger the brand, the more of a target you become!
There is good news though. You can protect yourself from such threats by implementing a Paid Search Strategy to work with your ASO Foundation. A Paid Search Strategy will help protect you from the competitors benefiting from your brand and you can do this at a small cost as you will be the most relevant app. The perfect part of this strategy is that by buying your own brand, you not only have the number one spot, but also number two, which means you will dominate the iPhone screens.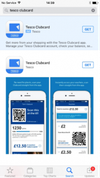 The scary thing is that if you are not buying your own brand, somebody else is, or will do in the very near future. You would be amazed at the conversion rate that competitors can get from you. We have conducted a previous test for one of the top banks in the world. From the results, we saw them able to buy a competitor's brand name at just £0.08p, with a conversion of 50%. Would you want to lose 50% of your brand traffic, for such a low cost?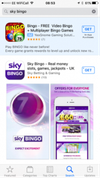 Of course you don't! That's why you need to start protecting your brand. This is one of the reasons why we have developed Blackbox Platform and introduced a specific Brand Protection element to our campaigns.
More and more clients are connecting with us to protect their brand. Check out Blackbox Platform and get your campaign live now, with a free $100 spend. Experience the power of the platform and view the results in real time. Once you see what we can do, I'm sure you will want a long-term plan to protect your brand and expand your campaign.
If you are still searching for some help with ASO, check out our previous blog on ASO myths or contact our Redbox Agency for more information.