Harness the power of our creative expertise for improved visibility and search conversion
Creative auditing
Identifying the growth opportunities of your app marketplace positioning.
Strategy road mapping
Focused on measuring long-term UA performance against well-defined goals.
Performance A/B testing
Proven to deliver app marketplace assets that increased conversion, and revenue.
Contact the team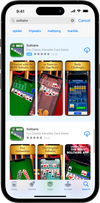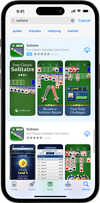 Why is it important to have an app marketplace creative strategy?
Our creative strategies have delivered +30% improvement in conversion rates; simply put, having an evolving strategy for your app marketplace presence will deliver improved performance.

Katrina Lee

Senior Designer
Screenshot design
A relevant first impression has the power to convert. Our screenshot auditing, recommendation and redesign processes are proven to improve organic app marketplace results that out-perform the vertical.
Three principles of good screenshot design:
Experience.

Do your screenshots deliver a good impression of your app's user experience?

Showcase.

Do your screenshots showcase the features and benefits that users are searching for?

Competition.

Do your screenshots help your app to stand out against its competitors?
Arrange a review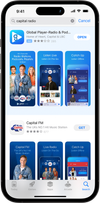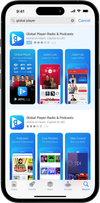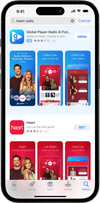 Activate your Apple Search Ads custom product pages
Configured in App Store Connect, custom product pages enable you to create targeted content specifically for key user-groups, events, or promotions, helping to drive user search relevancy.
Our creative team's full-service offering includes auditing, designing, and testing of your custom product page campaigns.
Contact us
Redbox average Custom Product Page Results, 2023
+20%
Improvement in tap through rate
+30%
Improvement in conversion rate
App Preview Video Creation
App preview videos are a dynamic and engaging way to enable users to quickly understand the features and benefits of your app, directly on your app store product page.
Our experienced creative team combine mobile AV best practice with award winning ASO insight to make your app stand out from the competition with video.
Contact us